Our first day at Springhill was AWESOME!!! We all had a great day from our Kindergarten's search around the building looking for their Gingerbread men/women, yummy lunch time was a BIG hit, and meeting all the new people around us!!
Speaking of new people, we are SUPER excited to introduce Mrs. April Crouse who is thrilled to be our new Paraprofessional! She will be around the building helping all over, but mainly helping our sweet kiddos during lunch!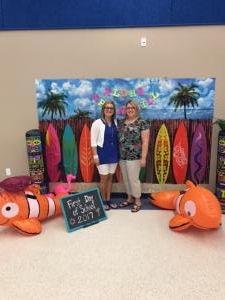 A big THANKS to everyone for coming today with huge smiles, ready to learn!!